Thanks to the creativity and generosity of the Teachers.Net community, we offer the following printables for educators to use with their students. Just click and print!

You will need Adobe Acrobat Reader in order to open and print these files. You can download it FREE
at Adobe Acrobat Reader - Download

Latest contributions to Teachers.Net Printables

Be sure to bookmark this page and check back often to see what's new in Printables!
Book Basket Labels
Organize your classroom library with these incredibly engaging and attractive labels created by high energy third grade teacher Beth Newingham.

Daily 5 Log
On the Kindergarten Chatboard (http://teachers.net/mentors/kindergarten), a teacher asked, "What is the Daily 5? It seems to be talked about a lot on this board and I'd like to see what it's all about." Chris responded, "It's basically a management system for language arts time. It slowly introduces kids to five different activities: read to self, read to someone, listen to reading (listening center), writing, and word work. The emphasis seems to be on getting kids to do these activities independently, freeing up the teacher to work with small groups, while everyone is engaged in meaningful activities."
Siouxsan responded with additional information and her helpful Daily 5 Log Sheet:
"I made a Daily 5 log sheet (a way for kids to chart what they do during the Daily 5). My kids do not stay at one section for a set time, they move when they feel finished. I also made a folder, with word work sheets to do on their own, based on skill level. I have word work activities set out each day and the story ready to listen to."
Click here to print Siousxsan's Daily 5 Log Sheet.
daily_5_log.pdf


You can learn more about The Daily 5 at http://the2sisters.com/the_daily_5.htm

End of the Year First Grade Memory Book
This next printable was created by Mary Miller. It is a clever idea to use at the end of the year with first graders. Students are given an opportunity to display many of the skills they've learned throughout the year, have fun, and create a keepsake all at the same time.
This file is printed in landscape and back-to-back. You can set these conditions in your printer's properties. Your printer will print half of the file and then prompt you to flip the pages so the back sides can be printed. When the printing is done, fold the pages in half and staple the book together in the fold.
memorybk.pdf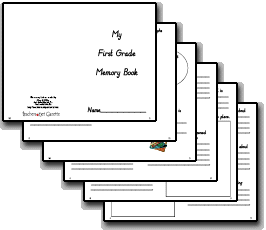 Money Budget Lesson Plan
Created by Darcy Esparza, a former TV news producer who began working toward certification as a teacher at the age of 36. Darcy is currently a substitute teacher and math tutor and is looking forward to having her own classroom where we're sure she will implement lots of creative ideas such as the Budget Lesson presented here in the form of printable worksheets.
budget_lesson.pdf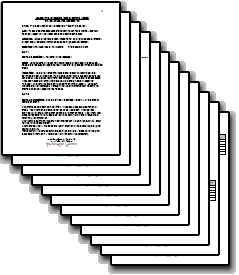 The American Flag
With Flag Day on the 14th of June and the 4th of July just around the corner, this printable flag may come in handy.
flag.pdf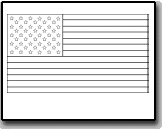 Click here for All Teachers.Net Printables

TERMS OF USE: Printables offered here are for use by individual teachers. They may be shared with colleagues provided all identifying information as it appears on the original printout remains on all copies. Teachers.Net printables may not be copied or published online or in print publications, except by the original contributor of the material, or with permission by the author or Teachers.Net. We welcome links back to individual printables or to this page. Links titles should include "Teachers.Net."