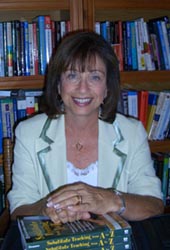 Barbara Pressman is an adjunct professor at the College of Education, Florida Atlantic University. She has been a classroom teacher for more than 20 years, and a supervisor for student teachers for 10 years. She currently mentors Substitute Teachers as well.
Teachers.Net asked Barbara how she came to be interested in writing for substitute teachers. Her response:
I have subbed for many years during my teaching career. When my children were small, I found subbing to be a wonderful "free lance" job. At that time, I took on a 6th grade long term subbing assignment, which led me back to full time teaching. Upon retirement, I went back to subbing once again.
Barbara is the author of book
Substitute Teaching from A to Z (McGraw-Hill, 2008), available in all major bookstores and Amazon.com. To find out more, visit: www.substituteteachingatoz.com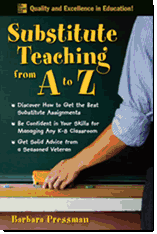 Substitute Teachers:
Barbara invites you to submit your question by email. Your question could appear in a future column!