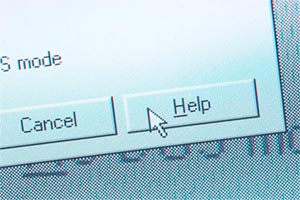 Teachers.Net Tech Center
A collection of 7 specialized teacher chatboards designed to help teachers effectively implement technology into their curriculum.
Computer Teachers
The Computer Teacher Chatboard is an active forum designed to connect teachers who teach the subject of computers and computer technology.
Internet Security and Safety
The Internet Security and Safety Chatboard helps teachers work together to effectively harness the promise of the Internet for their students, while avoiding the perils that await unsuspecting educators. Topics commonly discussed include web filtering for the class and campus, server security, protecting student terminals from accidental or intentional student "modifications," and all issues related to safe use of Internet and educational software. Tech administrators are encouraged to bookmark this resource, to participate fully, and help allow classrooms everywhere to safely and effectively tap into the promise of technology.
Web Authors
One of our oldest tools, the Web Authors Chatboard (formerly "Webtalk") is a web community designed to help teachers build websites for their school or classroom, and for other educational purposes.
Computer Whiteboards
Our newest offering in the Tech Center is the Computer Whiteboard Chatboard. This forum covers use of "Smartboards" and other computer whiteboards and related presentational software and hardware.
Apple/Mac Classroom
Teachers.Net was originally built exclusively on Apple computers, and we recognize the tremendous impact Apple technology has had in the classroom over the decades since the Apple first emerged as the educator's choice for the classroom computer. This chatboard offers teachers a place to exchange ideas and discuss ways to use the Apple technologies to empower their curriculum.
Educational Software
This forum lets teachers discuss the mountains of software programs and systems designed for educating students. From the simplest of calculators and web demonstrations, to most ambitious of pedagogical systems, the Educational Software Chatboard is your one place to discuss any and everything related to educational software.
Library/Media Specialists
One of the most active and vital communities on Teachers.Net, the Librarians/Media Specialists Chatboard connects specialists in the Media Arts around the planet. At the forefront of the technological revolution, the members of this community zealously push the envelope, and foster the spirit of growth through innovation.

Abraham Lincoln Presidential Library and Museum Fellowships
Horace Mann and the Abraham Lincoln Presidential Library and Museum (ALPLM) are offering fellowships to study the life and legacy of our 16th president. Maximum award: $1,000 fellowship, featuring a five-day institute in June or July 2009 at the ALPLM in Springfield, Illinois. Eligibility: full-time teachers K-12 at a public or private school in the United States. Deadline: February 12, 2009.
www.horacemann.com/resources/fellowships/default.aspx

Two Free Printable Timeline Posters:
Barack Obama's Life;
The Civil Rights Movement
www.tomsnyder.com/timelinerxe/blackhistory.asp

A Safe Glue Gun to Use with Kids: CoolToolNow here's a neat new tool. CoolTool by AdTEch is a new, battery powered low-temp hot melt glue gun that's fantastic for using with kids on their craft projects. It's ultra-low temp, so much so that you can touch the glue as it comes out of the gun without getting burned. We think that fact that it's cordless makes it especially convenient. Here's a YouTube demo of the glue gun.(1:33)
www.youtube.com/watch?v=j-iEVTOoZMY