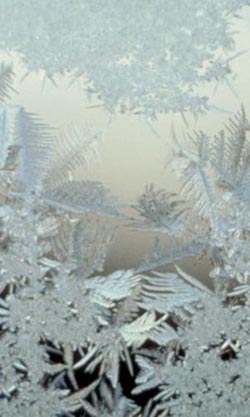 From the Teachers.Net Lesson Plan Bank

Light & Crystals
teachers.net/lessons/posts/3794.html
Middle grade Science Basic chemistry & light refraction

Breaking Light
teachers.net/lessonplans/posts/111.html
Elementary Science Discovering that white light can be broken into colors

Patterns in Nature
teachers.net/lessons/posts/3245.html
Elementary Science Patterns that occur and reoccur in nature

Winter Thematic Unit
teachers.net/lessons/posts/21.html
Gr. 4 – 5 English/Grammar/Reading

Winter theme activities compiled: Snow, The Mitten, Weather
teachers.net/lessons/posts/2093.html
Compiled from primary chatboard and mailring

Rocks
teachers.net/lessons/posts/442.html
Early childhood – primary Science A unit, including observations and rock recipes!

The Periodic Table
teachers.net/lessonplans/posts/1929.html
Middle grade Science Familiarization with the Periodic Table for Special Education students

Rubberband Calibration
teachers.net/lessonplans/posts/1969.html
Upper elementary Science Measuring, Graphing, Calibration

Winter Survival Kit for the Car
teachers.net/lessons/posts/1510.html
Elementary Health & Safety

Story Stew -- Teaching character, plot, and setting
teachers.net/lessons/posts/1353.html
Elementary Reading/Writing

180 Journal Topics
teachers.net/lessons/posts/1860.html
Elementary Reading & Writing

Additional helpful resources

Simple Snow Theme Recipes
teachers.net/gazette/JAN02/recipes.html
Primary & elementary
Marshmallow snow person, tortilla snowflakes, fingerpaint, maple snow toffee

Snowman Crafts
teachers.net/gazette/JAN02/crafts.html
Primary & Elementary Crafts

Recycling Holiday Cards, Calendars, and More
(Chat transcript)
teachers.net/archive/ec010599.html

Activities to Accompany Jan Brett Books
(Chat Transcript)
teachers.net/archive/brett2.html

January Themes and Activities
(chat transcript)
teachers.net/archive/ec010201.html

More January Themes and Activities
(chat transcript)
teachers.net/archive/ec010400.html

When Students Ask: "Why Do We Need to Know This?"
teachers.net/gazette/MAY02/insight.html

Some Teachers.Net sections you shouldn't miss;
U.S. States - Teachers.Net Sites
teachers.net/states

Teachers.Net Mailrings
teachers.net/mailrings

Teachers.Net Chat Center
teachers.net/chat

Teachers.Net Lesson Plans
teachers.net/lessons

LESSON PLANS NEEDED!
Submit your best lessons to teachers.net/lessonplans/submit.html
It's easy and you will feel good about sharing your work with colleagues all over the world!