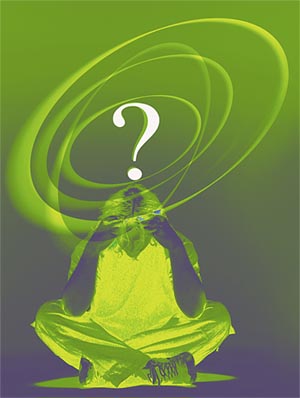 But let's face it: It's tempting, when students are given some kind of assessment, to assume the results primarily reveal how much progress each kid is, or isn't, making – rather than noticing that the quality of the teaching is also being assessed.

"I taught a good lesson . . ." probably suggests that learning is viewed as a process of absorbing information, which in turn means that teaching consists of delivering that information. (Many years ago, the writer George Leonard described lecturing as the "best way to get information from teacher's notebook to student's notebook without touching the student's mind.") This approach is particularly common among high school and college teachers, who have been encouraged to think of themselves as experts in their content areas (literature, science, history) rather than in pedagogy. The reductio ad absurdum would be those who "took their content so very seriously that they forgot their students," as Linda McNeil put it in her devastating portrait of high school.

The fact is that real learning often can't be quantified, and a corporate-style preoccupation with "data" turns schooling into something shallow and lifeless.

The trouble may start in schools of education, where preservice teachers in many states spend very little time learning about learning, relative to the time devoted to subject-matter content. Worse, when teachers these days are told to think about learning, it may be construed in behaviorist terms, with an emphasis on discrete, measurable skills. The point isn't to deepen understanding (and enthusiasm) but merely to elevate test scores.

The fact is that real learning often can't be quantified, and a corporate-style preoccupation with "data" turns schooling into something shallow and lifeless. Ideally, attention to learning signifies an effort to capture how each student makes sense of the world so we can meet them where they are. "Teaching," as Deborah Meier reminded us, "is mostly listening." (It's the learners, she added, who should be doing most of the "telling," based on how they grapple with an engaging curriculum.) Imagine how American classrooms would be turned inside out if we ever really put that wisdom into action.

Successful school leadership doesn't depend on what principals and superintendents do, but on how their actions are regarded by their audience – notably, classroom teachers.

And it's not just listening in the literal sense that's needed but the willingness to imagine the student's point of view. How does it feel to be sitting there with your shaky efforts to write an essay or solve a problem subjected to continuous evaluation? (Many teachers who expect their students to bear up under, and even benefit from, a constant barrage of criticism are themselves often extremely sensitive to any suggestion that their craft could be improved.) Indeed, educators ought to make a point of trying something new in their own lives, something they must struggle to master, in order to appreciate what their students put up with every day.

Finally, as teachers are to students, so administrators are to teachers. Successful school leadership doesn't depend on what principals and superintendents do, but on how their actions are regarded by their audience – notably, classroom teachers. Those on the receiving end may be older, but the moral is the same: It's best to see what we do through the eyes of those to whom it's done.

Copyright © 2008 by Alfie Kohn. This article may be downloaded, reproduced, and distributed without permission as long as each copy includes this notice along with citation information (i.e., name of the periodical in which it originally appeared, date of publication, and author's name). Permission must be obtained in order to reprint this article in a published work or in order to offer it for sale in any form. Please write to the address indicated on the Contact Us page.





About Alfie Kohn...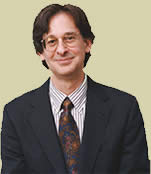 Alfie Kohn writes and speaks widely on human behavior, education, and parenting. The latest of his eleven books are THE HOMEWORK MYTH: Why Our Kids Get Too Much of a Bad Thing (2006) and UNCONDITIONAL PARENTING: Moving from Rewards and Punishments to Love and Reason (2005). Of his earlier titles, the best known are PUNISHED BY REWARDS: The Trouble with Gold Stars, Incentive Plans, A's, Praise, and Other Bribes (1993), NO CONTEST: The Case Against Competition (1986), and THE SCHOOLS OUR CHILDREN DESERVE: Moving Beyond Traditional Classrooms and "Tougher Standards" (1999).
Kohn has been described in Time magazine as "perhaps the country's most outspoken critic of education's fixation on grades [and] test scores." His criticisms of competition and rewards have helped to shape the thinking of educators -- as well as parents and managers -- across the country and abroad. Kohn has been featured on hundreds of TV and radio programs, including the "Today" show and two appearances on "Oprah"; he has been profiled in the Washington Post and the Los Angeles Times, while his work has been described and debated in many other leading publications.
Kohn lectures widely at universities and to school faculties, parent groups, and corporations. In addition to speaking at staff development seminars and keynoting national education conferences on a regular basis, he conducts workshops for teachers and administrators on various topics. Among them: "Motivation from the Inside Out: Rethinking Rewards, Assessment, and Learning" and "Beyond Bribes and Threats: Realistic Alternatives to Controlling Students' Behavior." The latter corresponds to his book BEYOND DISCIPLINE: From Compliance to Community (ASCD, 1996), which he describes as "a modest attempt to overthrow the entire field of classroom management."
Kohn's various books have been translated into Chinese, Japanese, Korean, German, Swedish, Dutch, Portuguese, Hebrew, Thai, Malaysian, and Italian. He has also contributed to publications ranging from the Journal of Education to Ladies Home Journal, and from the Nation to the Harvard Business Review ("Why Incentive Plans Cannot Work"). His efforts to make research in human behavior accessible to a general audience have also been published in the Atlantic Monthly, Parents, and Psychology Today.
His many articles on education include eleven widely reprinted cover essays in Phi Delta Kappan: "Caring Kids: The Role of the Schools" (March 1991), "Choices for Children: Why and How to Let Students Decide" (Sept. 1993), "The Truth About Self-Esteem" (Dec. 1994), "How Not to Teach Values: A Critical Look at Character Education" (Feb. 1997), "Only for My Kid: How Privileged Parents Undermine School Reform" (April 1998), "Fighting the Tests" (Jan. 2001), "The 500-Pound Gorilla" (Oct. 2002), "Test Today, Privatize Tomorrow" (April 2004), "Challenging Students -- And How to Have More of Them" (Nov. 2004), "Abusing Research" (Sept. 2006), and "Who's Cheating Whom?" (Oct. 2007).
Kohn lives (actually) in the Boston area with his wife and two children, and (virtually) at www.alfiekohn.org.



Alfie Kohn Columns on Teachers.Net...


Related Resources & Discussions on Teachers.Net...