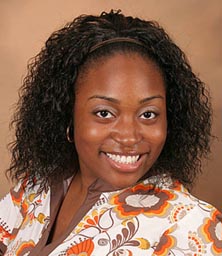 Kioni Carter is a Brooklyn native, an author, as well as a life coach and educational consultant. She has been an educator for 10 years, and therefore caters to the urban school community with the express and sole purpose of taking them to a new plateau of thinking and creating in their schools and in their lives. Currently, Kioni provides coaching and training programs for educators in the NYC Public School System as well as in the education-based, non-profit sector. Her primary workshop, My Classroom RULES! is her pride and joy and she launches the My Classroom RULES membership community on September 21st of 2008. She also provides programs for the urban community at large, including the newest addition, the PIMP MY VIBE™ Project. Her dedication to the true transformation of her clients is what got her the name "The Butterfly Queen." Her workshops and tele-classes have proven themselves to be both dynamic in presentation, and thought provoking in nature. As a result of her need to influence her community and the unique quality of her work, Kioni has been invited to be part of various events, locally, nationally, and internationally.
Kioni is a graduate of Cornell University with a major in Human Development and minors in Africana Studies and Dance. Kioni is also a graduate of Long Island University-Brooklyn Campus with a Masters of Science in Elementary Education, and a graduate of the Institute for Professional Empowerment Coaching (iPEC). Kioni is an active member of the International Coach Federation (ICF).
Kioni uses her straight forward and friendly personality to make her clients feel comfortable, all the while urging them to take the control of their lives that they need to in order to reach their goals. Through personal experience and professionalism, Kioni not only teaches her clients about their own personal power, but also creates a genuine atmosphere for transformation.
The name "Kioni" is a Swahili name that means "the one who sees." Kioni adopted this name to express her clarity of thought as well as her clarity of purpose, as it pertains to her work with her clients and in her community.