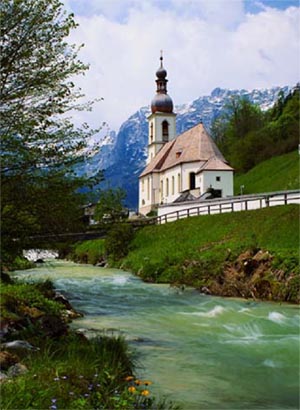 Dear Global Travel Guru,
I would like to take my German class to Bavaria, but without a significant number of students going, the cost is prohibitive. Are there ways to bring down the price of my trip, or will we end up paying a premium for our small group size?

Meghan O'Grady
New York City, NY

Dear Meghan,
Auf keinen fall! Your students don't have to pay big bucks to fully experience German culture. There are many ways to decrease the cost of an educational trip without sacrificing its educational integrity.

One of the most common methods tour companies use to keep costs down is combining your school group with others. Though this works sometimes, it can lead to unforeseen problems. Diverging travel priorities, variation in learning levels or simple personality conflicts often cause contention. Don't let tour companies persuade you into it; there are more creative ways to keep the price reasonable.

If you are comfortable enough with the country and language, fire the tour director! Paying someone to lead you and your students from place to place becomes very expensive with small groups. If you speak the language, and have decent where-with-all, you'll do just fine. Instead, hire specialized local guides in each of the places you visit.

Long distance coaches that take you around a country are another expense you can avoid by re-planning your itinerary. If possible, organize your trip from one central hub, and take day trips via mass transportation to nearby destinations. For instance, base your trip in Munich and take the train or bus on day trips to Oberammergau or to Fuessen to see King Ludwig II's Neuschwanstein Castle. Not only will this save you money on the coach and driver, but it also allows your students to experience the country more like the locals and less like tourists.

Remember, you don't necessarily need to pay for all the trappings of tourism to have an authentic and invaluable educational travel experience. Gute Reise!

Global Travel Guru

Article continued on next page


» More Gazette articles...