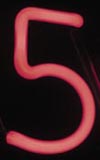 Each month Marjan Glavac, professional speaker, teacher and co-author of "How To Thrive And Survive In Your Classroom", presents The Busy Educator's Monthly Five -- five websites for educators that are easy to read, simple to use and worthwhile to know.
Sign up for his free monthly Busy Educator's Newsletter at:
www.thebusyeducator.com
THE ARTIST'S TOOLKIT: VISUAL ELEMENTS AND PRINCIPLES
www.artsconnected.org/toolkit
Artists use visual elements and principles like line, color and shape as tools to build works of art. Learn about these concepts in a variety of ways:
Explore the Toolkit (Watch animated movies demonstrating the elements and principles, create your own composition using the elements and principles), Artists in Action, (watch professional artists Ta-Coumba Aiken and Judy Onofrio create original compositions to see how artists use the visual elements and principles), and Encyclopedia (learn more about the building blocks of composition with this in-depth guide).

THE FIN, FUR AND FEATHER BUREAU OF INVESTIGATION
www.fffbi.com
The Fin, Fur and Feather Bureau of Investigation (FFBI) is an international website for kids grade 4-5 chronicling the exploits of an unusual, animal-run detective agency. The site invites Field Agents to solve interactive mysteries on six FFFBI missions ranging from Rainforest Undercover-an adventure to the Galapagos and the Amazon to Operation GAS-Chicken--a fowl genetic experiment that threatens Mars.
The site uses innovative interactive stories and cleverly disguised original thinking games to get kids to solve mysteries and learn crucial skills along the way, such as using the Internet for research and investigation, critical thinking, reading, and writing. The project is also a seductively devious springboard to explore a wide range of subjects - from math and science to geography, genetics and history.

CALLIOPE, MUSE OF ELOQUENCE
fayette.k12.in.us/~cbeard/calliope
At "Calliope, Muse of Eloquence," students explore English words derived from Latin and Greek mythology. In this series of standards-based lessons, students read summaries of ancient myths to understand the origin and meaning of new words. The self-correcting lessons are designed for grades 3-12. Question sheets available via Adobe Acrobat Reader help students stay focused and provide a means of assessment.

TEACHERS WITHOUT BORDERS
www.teacherswithoutborders.org
Teachers Without Borders works to close the education divide, particularly in developing countries, by providing resources to teachers and connecting them with each other. TWB builds Community Teaching & Learning Centers (high-teach; high-touch; high-tech education sites). There is also a five-course Certificate of Teaching Mastery (CTM) program (professional development for educators), along with other programs geared to youth, job skills, and health. Membership is free.

SHEDD EDUCATIONAL ADVENTURES (SEA) JOHN G. SHEDD AQUARIUM
www.sheddaquarium.org/sea
Shedd Educational Adventures (SEA) contains a treasure trove of aquatic science resources for K-12 teachers and students. SEA brings the Philippines to life for your students with fact sheets and multimedia interactives based on the Wild Reef exhibit at Shedd Aquarium.
Help Squish the Fish find lunch (a role-play story for grades K-2)
Build a fish and try to survive on the reef (a simulation for grades 3-6)
Solve a mystery in the Philippines (a puzzle/mystery for grades 6-9)
Research seahorse conservation (an interactive reference for grades 9-12)
Make an animated film about life on a coral reef (an interactive movie for grades 4-6)
Plus K-12 lesson plans, fact sheets about plants, animals and culture, and more! Dive into the SEA today!

P.S. To learn more about Marjan Glavac's
The Busy Educator's Newsletter, go to:
www.thebusyeducator.com OR e-mail at:
marjan@glavac.com