Recently I had an email from a principal who wanted suggestions for acquiring more below level reading materials for her classrooms. The teachers were using a basal reader as the mainstay of their grade level reading, and they also had a limited number (5 per class) of below level stories ancillary to that series. Her school was a Four-Blocks school where, if you're unfamiliar with this approach, students use grade-level materials for approximately 3 days of the week and below grade level material for about 2 days. The idea behind this is that rotating between grade-level and easier materials will provide the widest range of materials possible to which students can apply comprehension skills and strategies during guided practice (usually Guided Reading Block). Four-Blocks has proven this to be an approach that ensures success for all students while offering opportunities for all students to be exposed to grade level text.

Even in schools not using the Four-Blocks Literacy approach, students need to be given ample opportunities to read from below grade level materials so that fluency can be achieved and enjoyed by each student. These schools are likely searching for below-level text as well.

So, what are some sources of below-level materials that can be easily accessed and inexpensively available? Here are a few that come to mind…
Use an article from a popular children's magazine. It only takes one since many publishers give permission for reprinting articles for classroom use! Students love these printed materials that generally address timely topics and present their materials in appealing formats. One article can be used for reading and rereading a number of times. Each time the article is reread, it can be done so for a different reason. Students need to see that each text they read doesn't lend itself to only one skill or strategy—rather it is necessary that we employ multiple strategies for successful reading.

Use an article from a published newsletter. Scholastic News, Weekly Reader and other such news formats are similarly appealing to students in their subject matter and formatting just as the magazines are. You might need to arrange to have classes switch newsletters so that your class gets to read the newsletter for a grade level below yours.

Gather pamphlets to use. Visit your local chamber of commerce or breeze by a local hotel lobby to snag some great pamphlets that advertise your area. If you're traveling, always think about bringing back some pamphlets that expose students to unfamiliar places. If the pamphlets are on a grade-level or more difficult level, use only the captions, charts, graphs, and large print words for your exploration.

Poems make great below level day reading, and you can still teach almost all comprehension skills through poetry. As students use poems for guided reading, they'll also have greater opportunities for fluency building. Websites such as www.poetry.com have poems of the day that you might enjoy using. Additionally they have an index of poems for your use. Some others are poetry.org, poets.org, poetry.eserver.org, poetry4kids.com, gigglepoetry.com, ongoing-tails.com, barkingspiderspoetry.com, and robertpottle.com.

Readers' Theater scripts can be motivational and multi-level. They can be commercially purchased, or scripts can be created by you or the class that keep the reading level below grade. In fact, today, books exist for multiple reading levels within the same text. As you assign parts to appropriate students, they'll never realize that some parts are on lower levels than others. Some Internet sites with downloadable scripts are: http://www.readinglady.com/index.php?name=Downloads (There were 95 scripts on this site when I last checked!), www.teachingheart.net/readerstheater.htm, www.aaronshep.com/rt/RTE.html, http://www.timelessteacherstuff.com.

Just search for "readers theater scripts" on your search engine, and you'll have an endless supply of these! Kids love becoming actors for these presentations. It's amazing how willingly they'll read and reread to prepare.

Songs make good below level reading text, and, again, you can find lyrics online easily and free. Of course, you'll have to be careful of the lyrics so that objectionable words aren't included!

There are commercial online reading companies that, for a fee, will allow you to download books that can be copied, folded, stapled, and distributed to students. Many of these seem reasonably priced and offer both ample supplies of leveled fiction and non-fiction selections.

Lots of web sites offer reading materials that can be copied and distributed to students. One of my favorites, largely because of its well-illustrated non-fiction selections, is enchantedreading.com.

If multiple copies of below level text are needed and there only limited copies available through the basal reading series, you might consider pooling your books with other same grade-level teachers so that you've got a class set that can rotate among classrooms.
To reiterate, reading and rereading below level text has tremendous benefits for all of your students. Hopefully, locating an ample and varied supply of materials won't be an obstacle to your reading program. Most of the resources suggested above don't require money—just a little time and ingenuity! Happy reading!






About Cheryl Sigmon...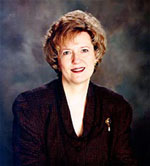 Cheryl Sigmon has been an educator for nearly 30 years as a classroom teacher, a Dept. of Ed. language arts consultant, and currently as a seminar presenter, trainer and consultant in schools and districts around the US and Europe. She owns her own consulting firm, Sigmon & Associates, Inc., that brokers consulting services. She is co-author with Pat Cunningham and Dottie Hall of the bestselling Teacher's Guide to Four-Blocks and author of Modifying Four-Blocks for Upper Grades. Also, she is the author of numerous other professional books on literacy, including a writing mini-lesson series, Just-Right Writing Mini-Lessons (grade 1, 2-3, 4-6) and her newest comprehension mini-lesson series, Just-Right Comprehension Lessons (grades 1-6) with Scholastic Publishing Co.
Visit Cheryl's website at http://www.cherylsigmon.com.
On a personal note, she and her husband, Ray, live in SC, where they enjoy their state's beautiful beaches and spend time with their three daughters, two grandchildren, and a multitude of grand-dogs and grand–cats!



Cheryl Sigmon Columns on Teachers.Net...


Related Resources & Discussions on Teachers.Net...