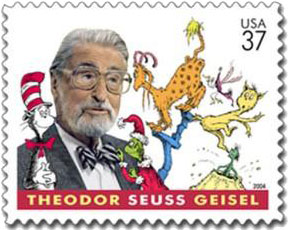 Background Information
The National Education Association (NEA) annually sponsors Read Across America. Approaching its tenth year, NEA's Read Across America focuses the country's attention on how important it is to motivate children to read in addition to helping them master basic skills.
NEA launched the Read Across America program in 1997. The nationwide reading celebration takes place each year on March 2, the birthday of beloved children's author Dr. Seuss, who epitomizes a love of learning. Dr. Seuss's use of rhyme makes his books an effective tool for teaching young children the basic skills they need to be successful.
Find out more information about NEA's Read Across America and frequently asked questions .
---
NEA Read Across America Links
---
Read Across America Resources on Teachers.Net