When I made the move to kindergarten after teaching upper grades forever, I was overly confident about how easy it would be. Teaching kindergarten has a way of making one humble!
To begin with, the physical aspects of teaching kindergarten caught me completely off guard! I couldn't imagine why my thighs burned and ached the first 2 weeks of the school year. I finally figured out that I was doing at least 200 squats each day as I'd crouch down to tie shoes, help children with projects and hoist myself up from the impossibly tiny chairs! Never in a million years did it occur to me that I'd have to teach children how to cut with scissors, how to open their lunch boxes and how to get papers from their cubbies into their backpacks.
I'll never forget the day when my 5th grade teacher friend popped into my classroom to see how I adjusted to the grade level change. She listened in stunned silence as a kindergartner finished his sharing. She had just one question for me—what language was the kid speaking? Apparently she doesn't know that a "callypitter" is a caterpillar and a "wat" is a rat! There can be a huge language barrier in kindergarten, even if you speak the same language as your students!
Thank goodness for a veteran kindergarten teacher who worked closely with me during my first year in kindergarten! Nancy shared resources and loved to collaborate and plan lessons together. For the second week of school, she suggested that we dive into a Clifford the Big Red Dog unit. Nancy had so many great ideas that were fun and huge hits with the kids. I was very lukewarm about one of the Clifford art projects. Nancy showed me a sample of a simple Clifford that children could make by cutting out 4 pieces and gluing them together. I dragged my feet and said that I just wasn't into the "cookie cutter" type projects where every project looked exactly like all the others. Nancy smiled and asked me to trust her on this one!
It's a good thing that I did! Who knew that Clifford the big red dog would be the one who taught me how to think outside the box!
Each child started with these Clifford pieces: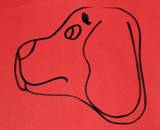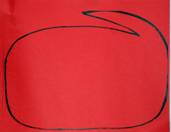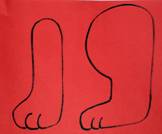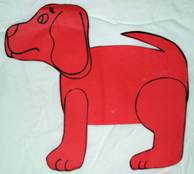 The directions seemed straight forward.
To avoid confusion, there was a sample for the children to look at while they worked.
A few of the Cliffords actually looked similar to the sample. However, most of them did not! I submit to you, the Clifford Hall of Fame!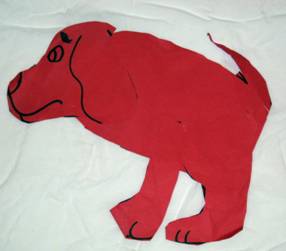 Clifford, the Big Red Pooper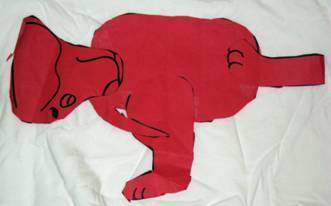 Picasso Clifford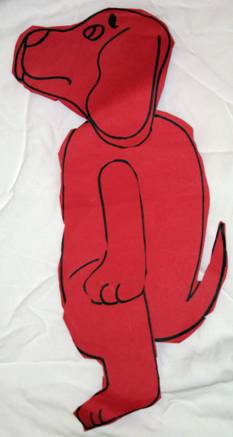 Standing Up Clifford
and finally,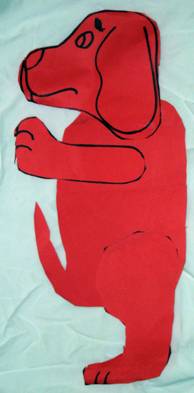 "HEY! I'm going to make mine standing up, too!" Clifford
(Needless to say, it took careful placement when I pinned this Clifford on the bulletin board!)
I realized that Nancy really knew what she was talking about! There was no way that this was a cookie cutter project. Everyone started with the same four pieces yet no two Cliffords were alike! Of course I had to share my students' "special" Cliffords in the staff room at lunch! Every fall my teacher friends ask me if I have any new additions to the Clifford hall of fame.
My enthusiastic kindergartners (and Clifford!) have changed the way I view things. Applying the rule of Clifford lets me put my own spin on things. When it seems like there is only one way to do something, my new motto is to think again! Maybe I don't need to do things in just one specific way. Maybe it really is OK to put the pieces together my own way and come up with something different but terrific!
When you are looking for practical ideas for your classroom that
save time and work, take a look at our online courses for teachers. Teachers tell us we've helped them put the fun and joy back into teaching—that's music to our ears.
Sue Gruber
Barbara Gruber Courses for Teachers
www.bgrubercourses.com
Copyright 2008: Barbara Gruber Courses for Teachers