Cover Story: Dr. Marvin Marshall


Immaculate Perception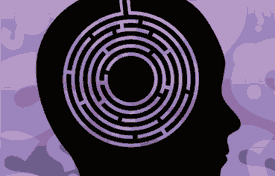 There is no such thing as immaculate perception. What you see is what you thought before you looked.



Articles



Fostering Resiliency in Children



When children are influenced by caring adults with high expectations for their success, they are more likely to withstand negative pressures and become responsible adults.



By Leah Davies




Making the Grade


Are we using grades, or are grades using us? Do we get the biggest possible benefit from grading academic work?



By Todd Nelson




The Silenced Majority


Fifty million students are available on a daily basis with experience and ability to solve many school problems.



Bill Page






I Won't Learn What You Teach!
For many of our students, school becomes a succession of damaging power struggles, so it is up to us - their teachers - to boldly step out of that pattern.



By Susan Rismiller



April Writing Prompts



In 1828, Noah Webster published the first edition of his dictionary of the American language. What are some slang words or expressions you think might make it into the dictionary?



By Jim Wayne



The Disrespecting of Social Studies



The demise of the importance of Social Studies threatens the appreciation for how government works and the rights of the individual.



By Alan Haskvitz



Dear Laura Bush



Isn't it time someone pointed out that, after four decades and hundreds of thousands of education "reforms," perhaps it is the politicians who are failing?



By Bradley Cook




Classroom Magazines: More Than Just Shared Reading


Classroom Magazines are often overlooked as a valuable resource in reading programs.



By Mandy Yates




Stay Inside the Lines


Color it whatever crazy, hopped up, non-realistic, spasmodic, operatic, rinky-dink color you want, but STAY INSIDE THE LINES!!!



By Kevin Coffey




Choice, Access, and Relevance: High School Reading Workshops


By allowing students choice, access, and relevance, we became a community of readers.



By Kimberly Payne




Problem-Based Learning pt 2: Good problems


Good problems challenge students to not only use, but go beyond factual information to a deeper understanding of the subject.



By Hal Portner





Amusing Abacus


Addition and subtraction of numbers can be taught using a resource that is inexpensive, colorful, amusing, absolutely child friendly and easy to make.



By P. R. Guruprasad






Teachers.Net Community



The Teachers.Net Newsdesk

Teachers.Net Chatboard Poll

The Lighter Side of Teaching





The Gazette is a collaborative project published by the Teachers.Net community. Submit your work to the Gazette.