Heather Renz's
4th Grade Classroom
Tom McCall Elementary School
Redmond, Oregon
www2.redmond.k12.or.us/mccall/renz
A view of the front of our classroom. We have a SMART Board mounted to the front wall and projection unit mounted on the ceiling. Our document camera is on the corner of Mrs. Renz's desk.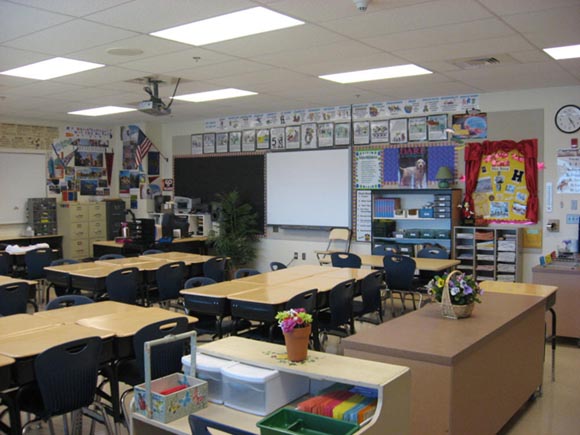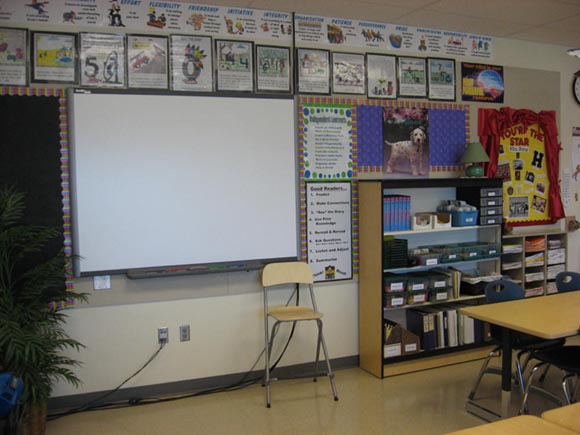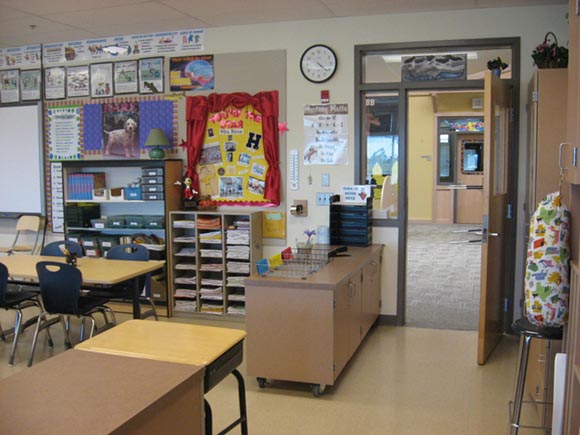 This is the back of our room. We have ten computers hooked to the network. Out our windows is the front parking lot and an amazing view of Mt. Jefferson.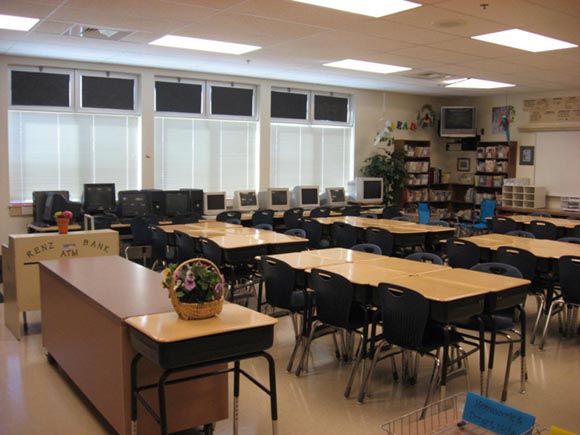 Article continued on next page